Kumamoto Castle 1996
Ariel view of my home in Kikuchi City
Watercolor, 11x14"
Higashi Elementary School Thank you gift
East and west meets in the Island of Kyushu.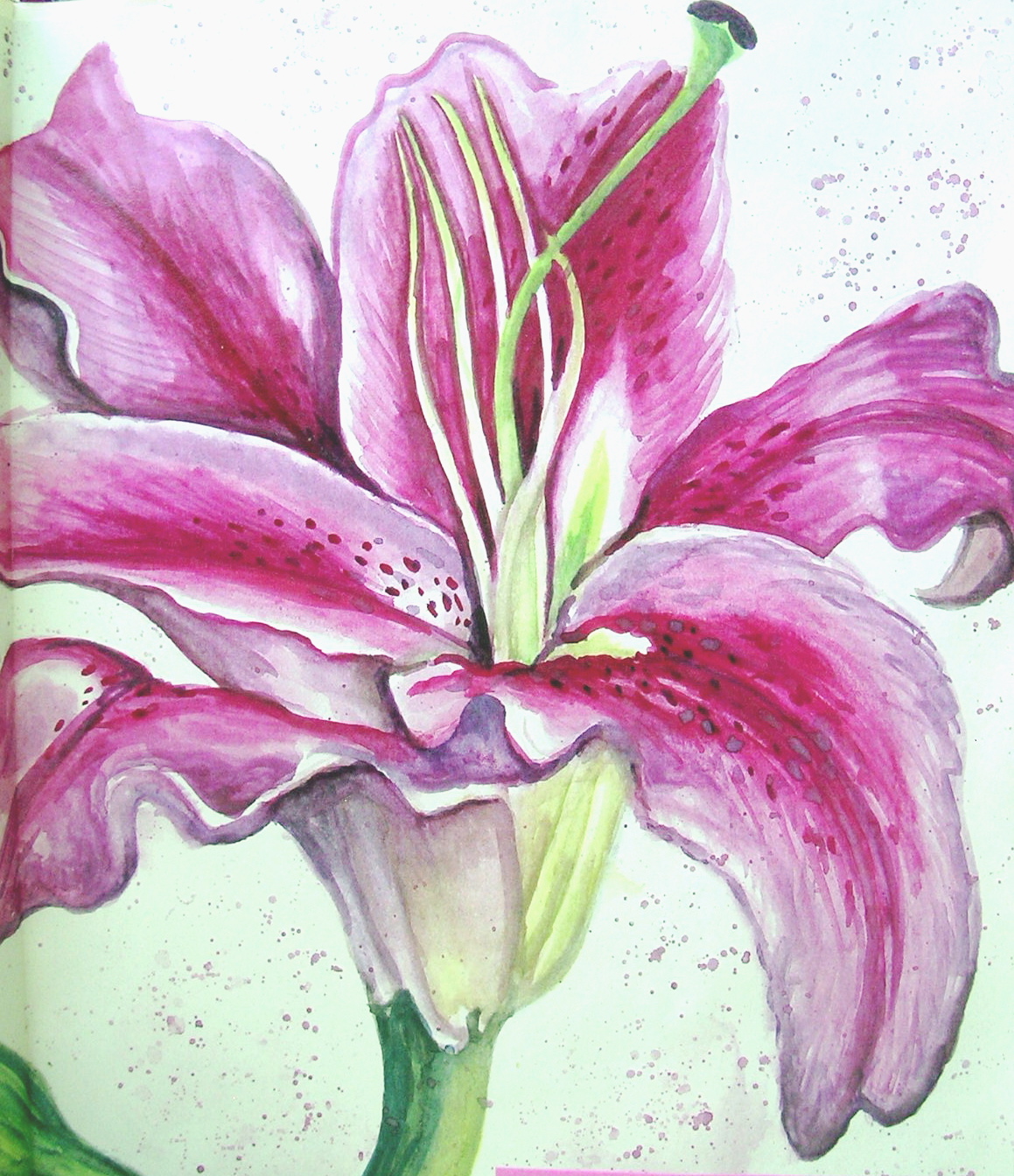 Tiger Lily, watercolor 11x14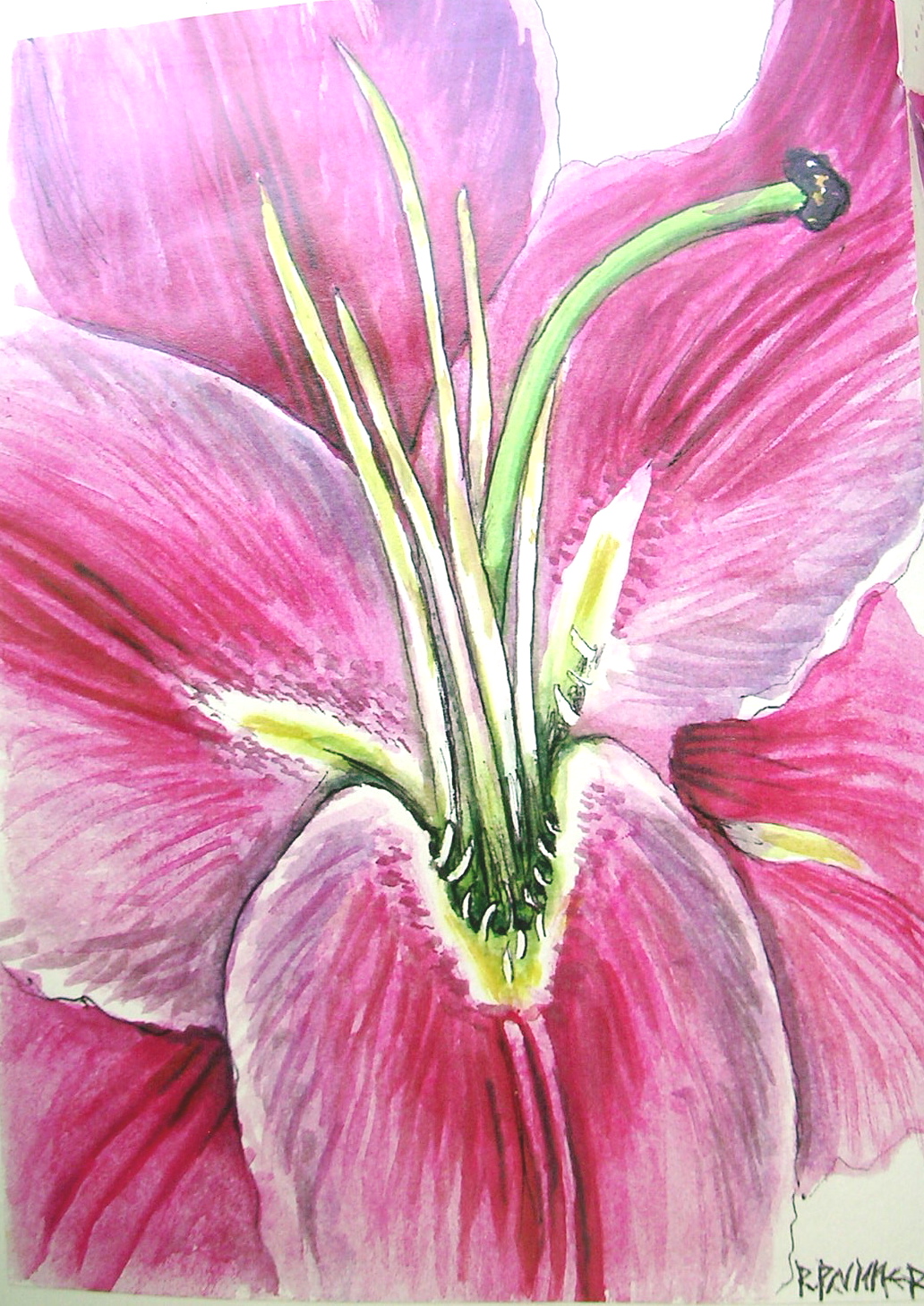 Tiger lily postcard, 5x7"
Studies of Ikebana Flower arranging
watercolor 5x7" postcard collection of 12
Miniature Ikebana watercolors, postcard size
Downtown Kumamoto with Electric Trolley
A collection of 5x7" watercolors of local places around my town of Kikuchi and Kumamoto
Miniature Watercolors of Kikuchi City, 5x7"
A spring break week project
Pond inside Minami-Chu Middle School, 5x7"
Bridge over stream in city center
Local Shinto Shrine
The ravine behind my house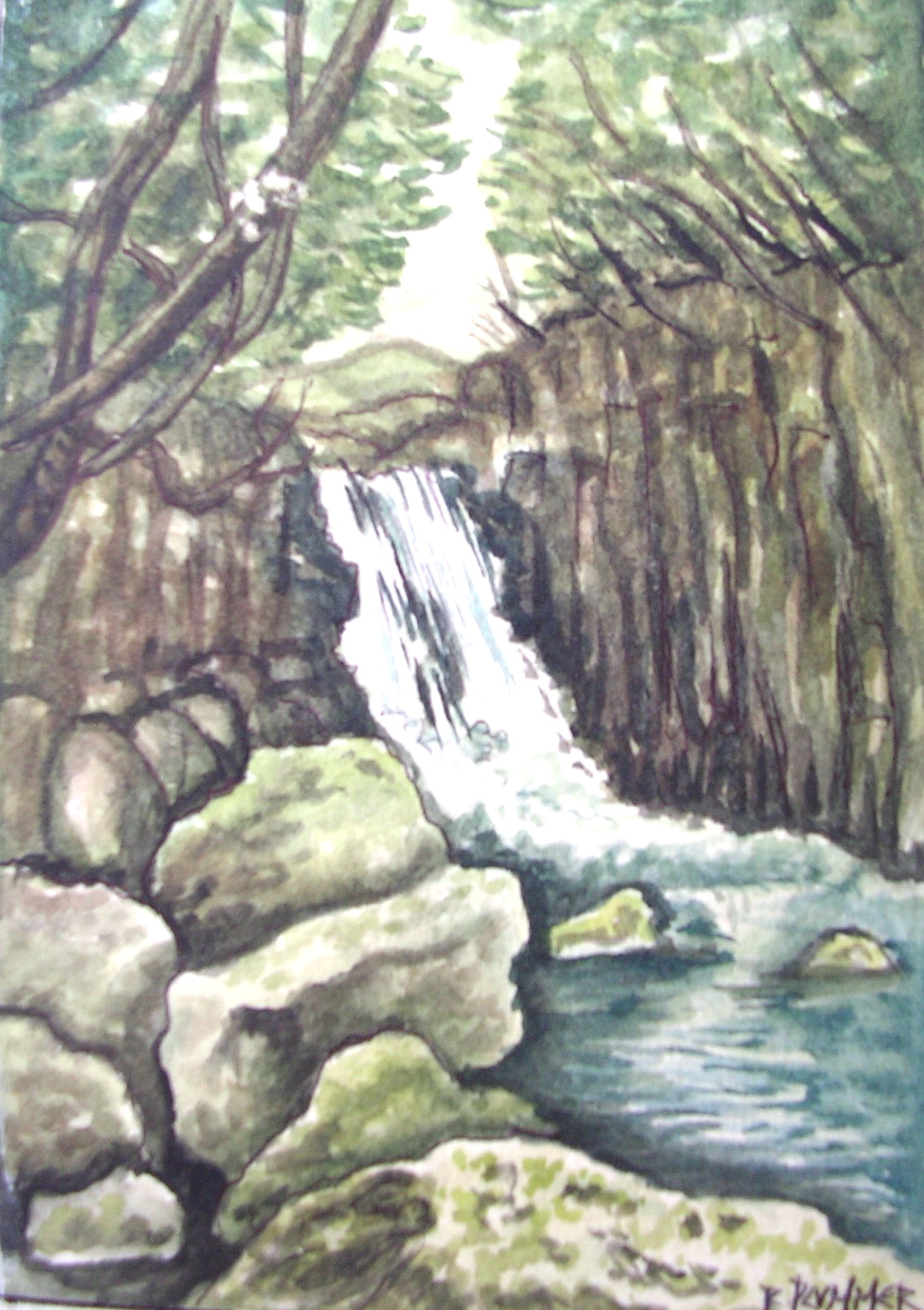 Kikuchi Gorge, a Purest water site in Japan
Book Of Psalms Exhibition 1998
Exhibition 3: Book of Psalms 1998
Waifu Ichiban Kan, Best of Waifu Gallery
Opening of Book of Psalms with a local artist
Waifu Ichiban Kan Gallery, Kikuchi Shi, Kumamoto- Ken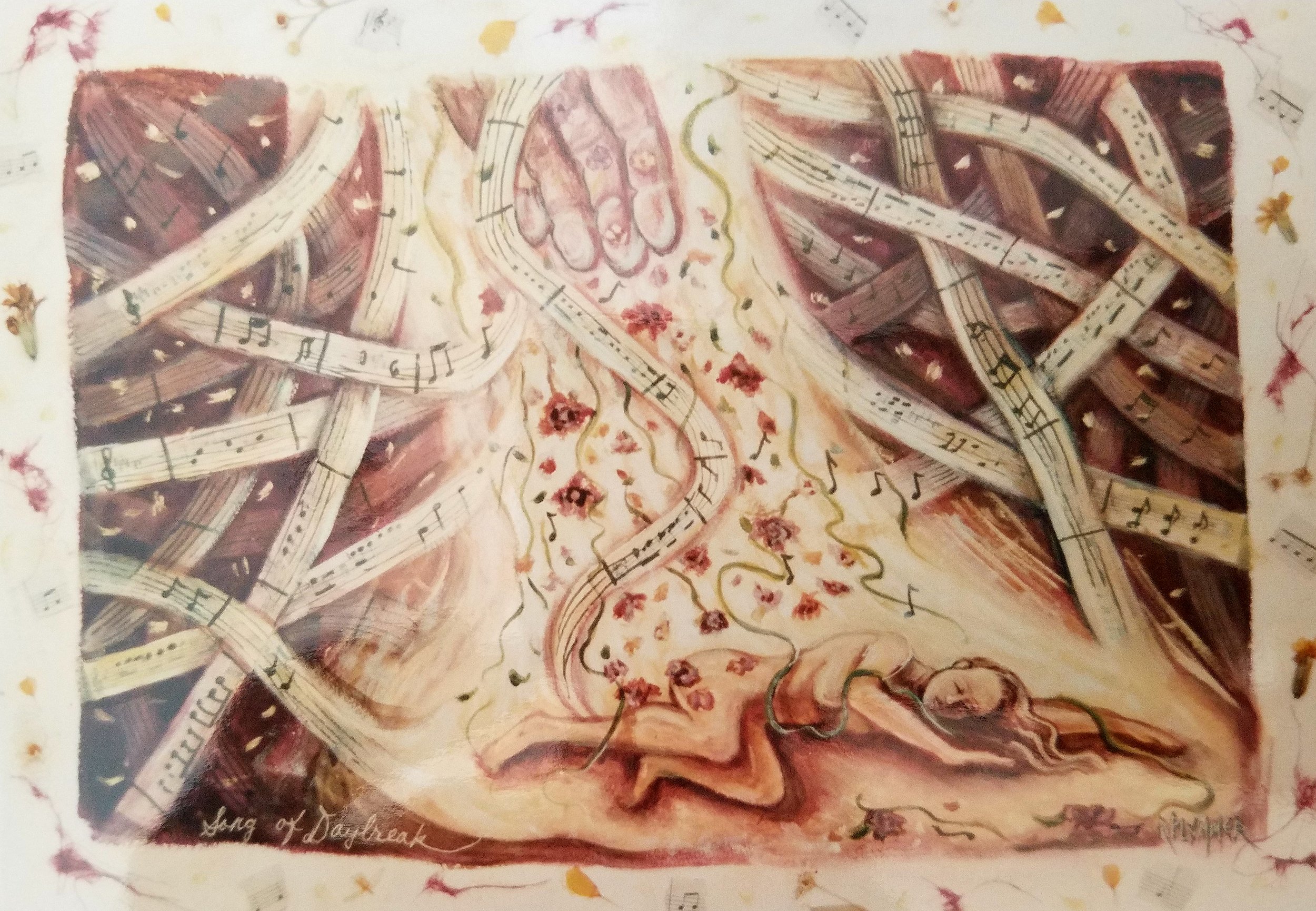 Bridge of Peace Exhibition, First solo show Spring 1997
Gouache waterbed works on large paper
Exhibition plans
Heiwa No Hashi, Gouache on Paper, 2x3 ft.
My business card, (O' Meishi)
Heiwa no Hashi (Bridge of Peace between Ryuku and mainland Japan.
Life in Okinawa, gouache on paper- 2x3ft
Pacific Life, Gouache on paper 2x3 ft.
Near Yomitan, Okinawa
Okinawa watercolor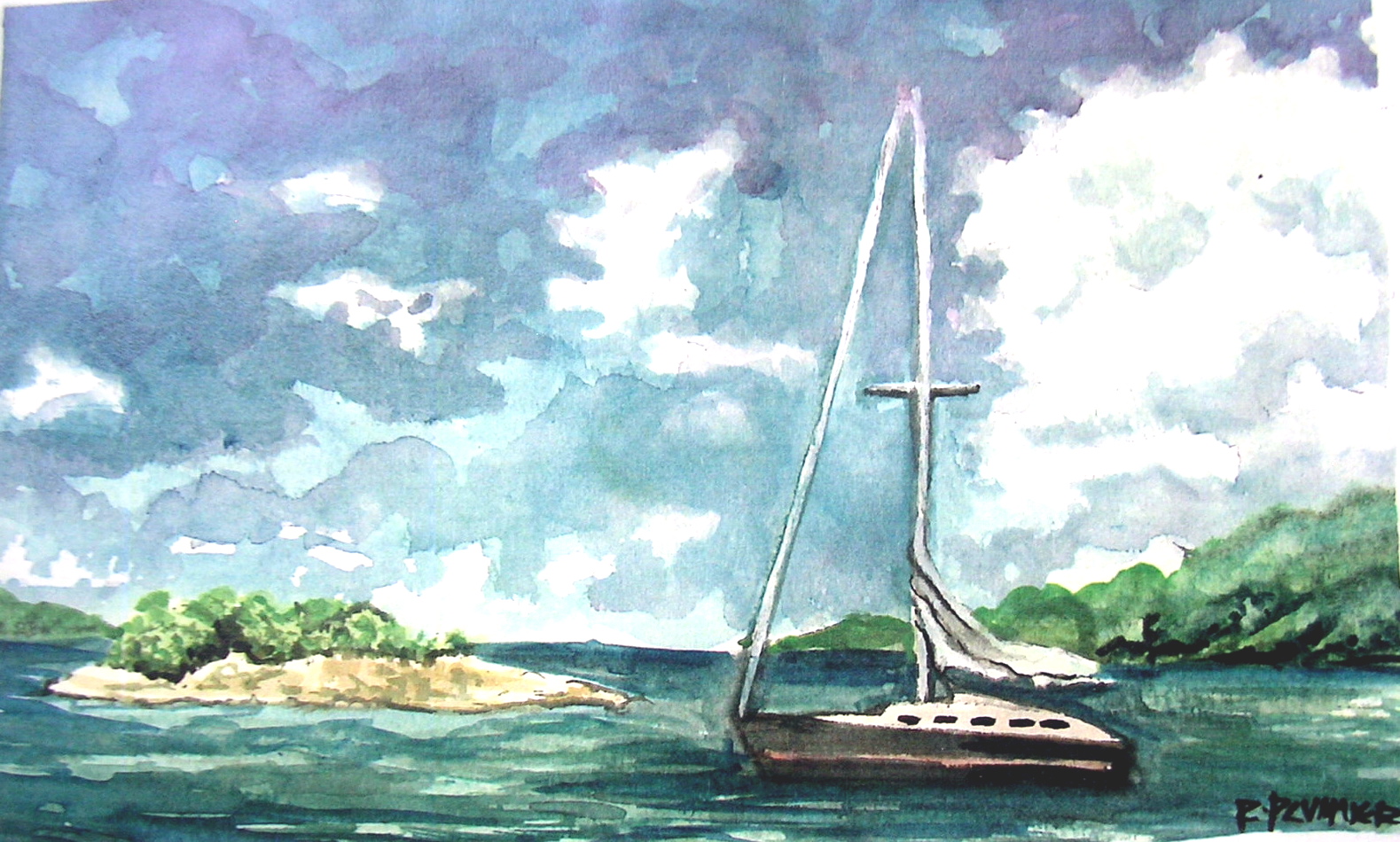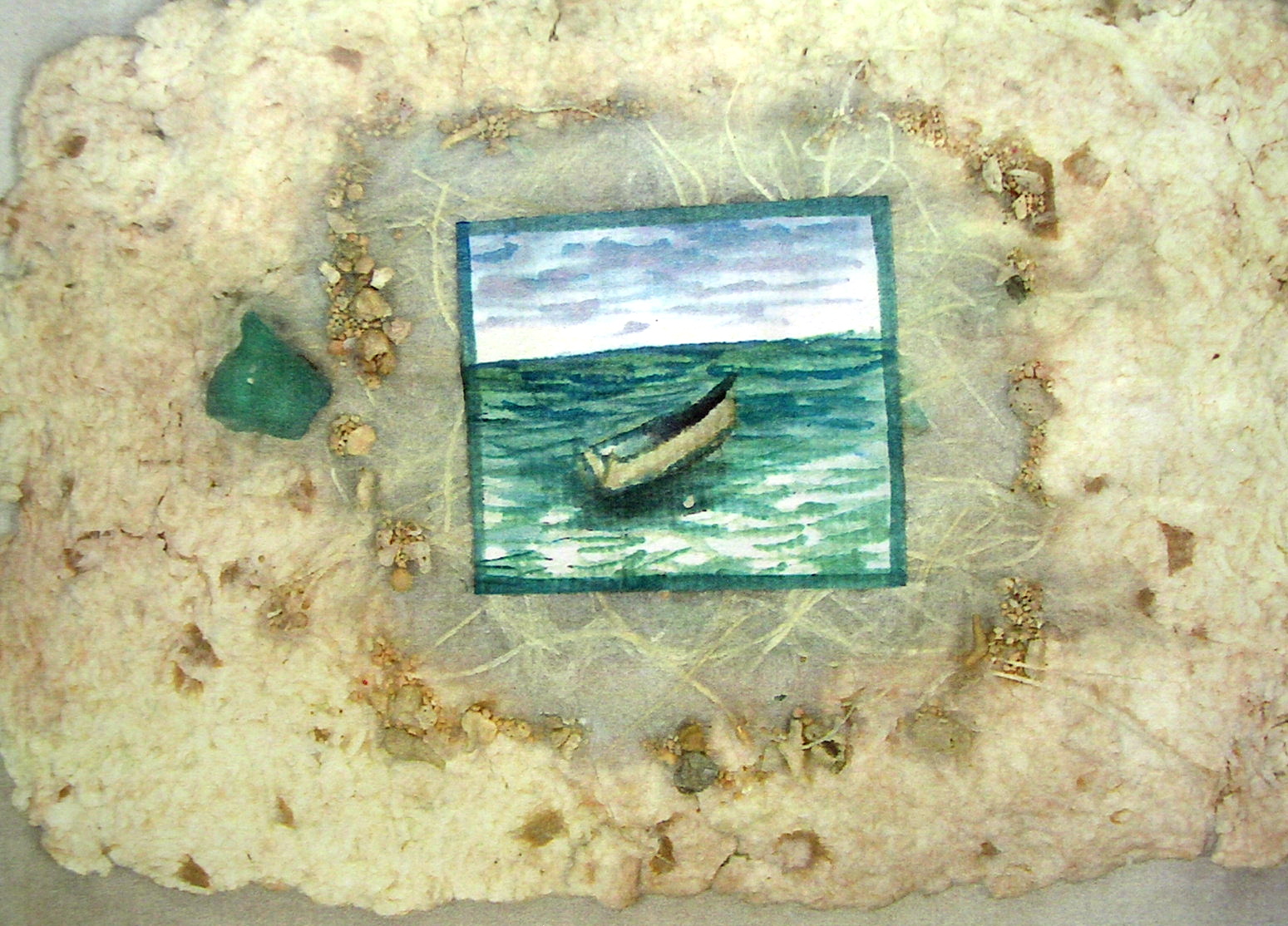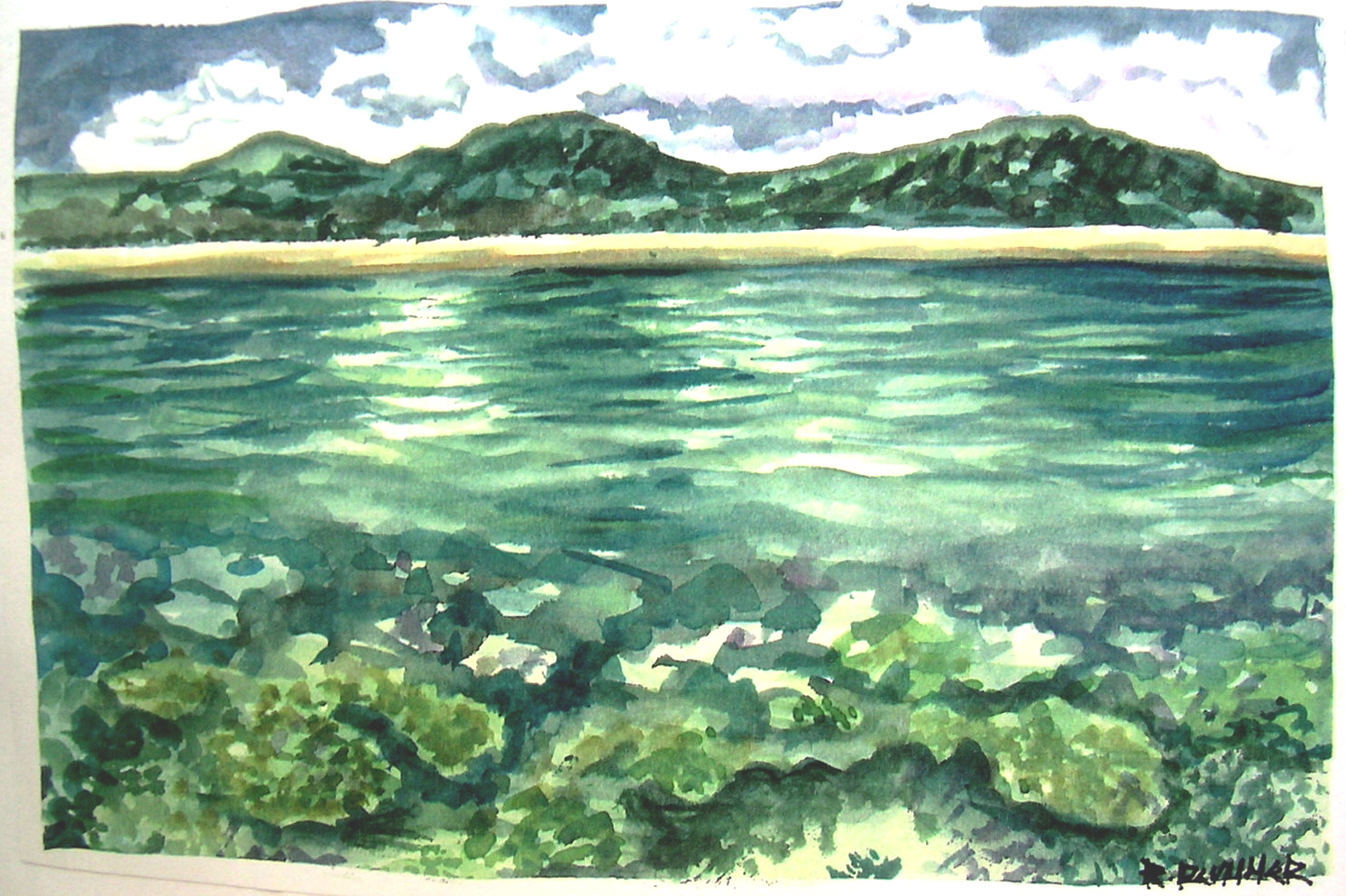 Homes near Kadena Airforce base
Ryukyu traditional style homes
Picture Album Cover
Miniature ink drawings 2x3" each
Postcard Collage with Home made paper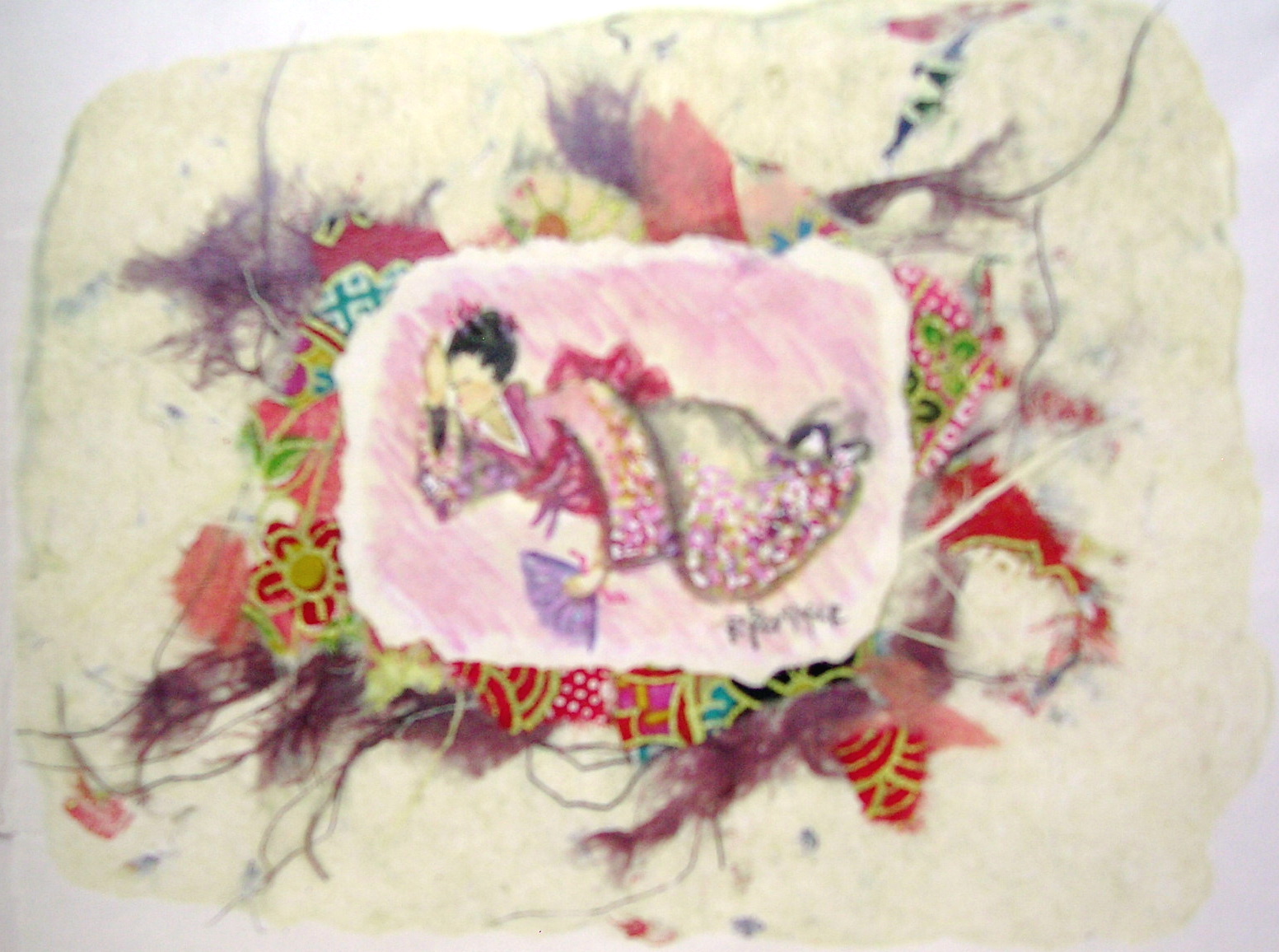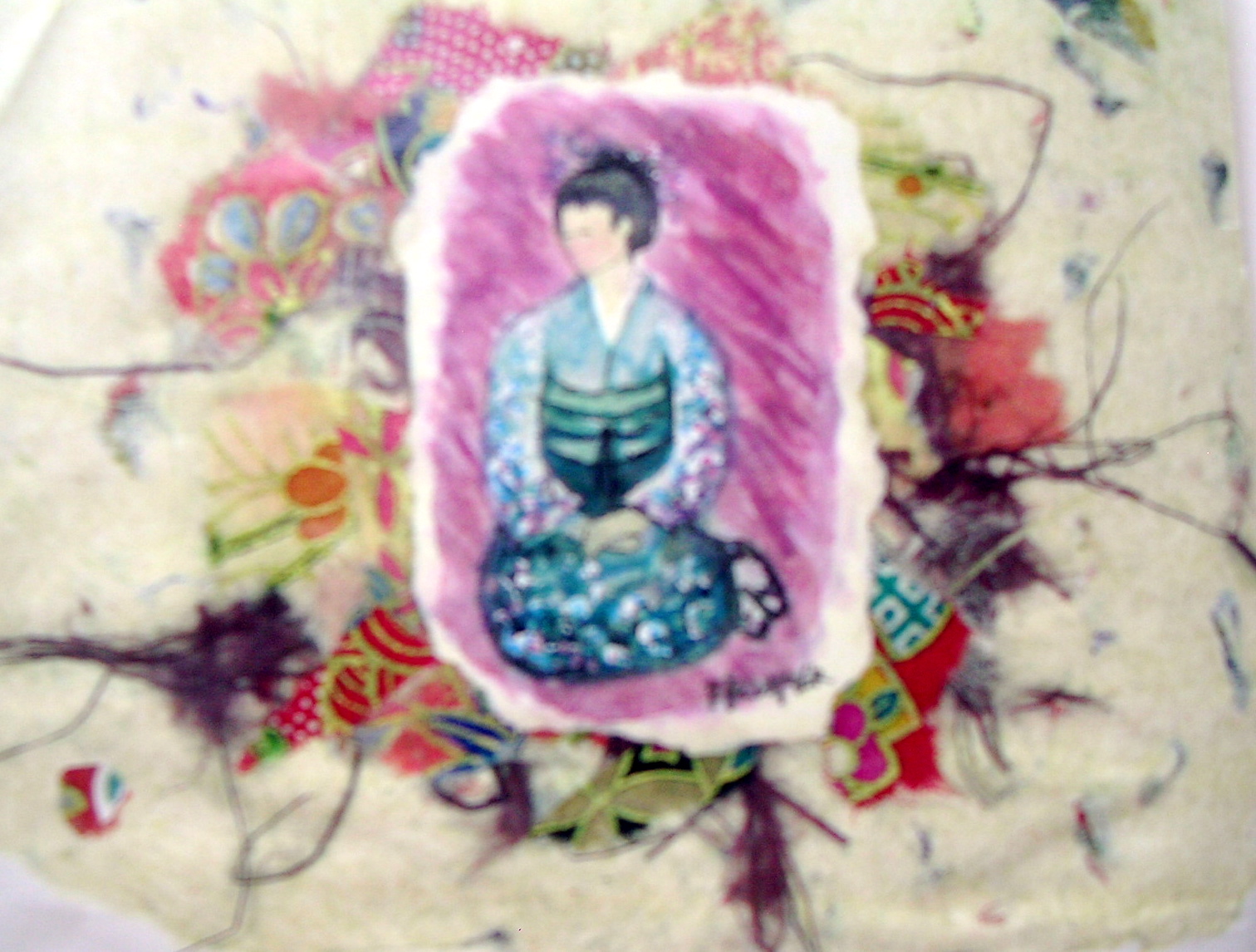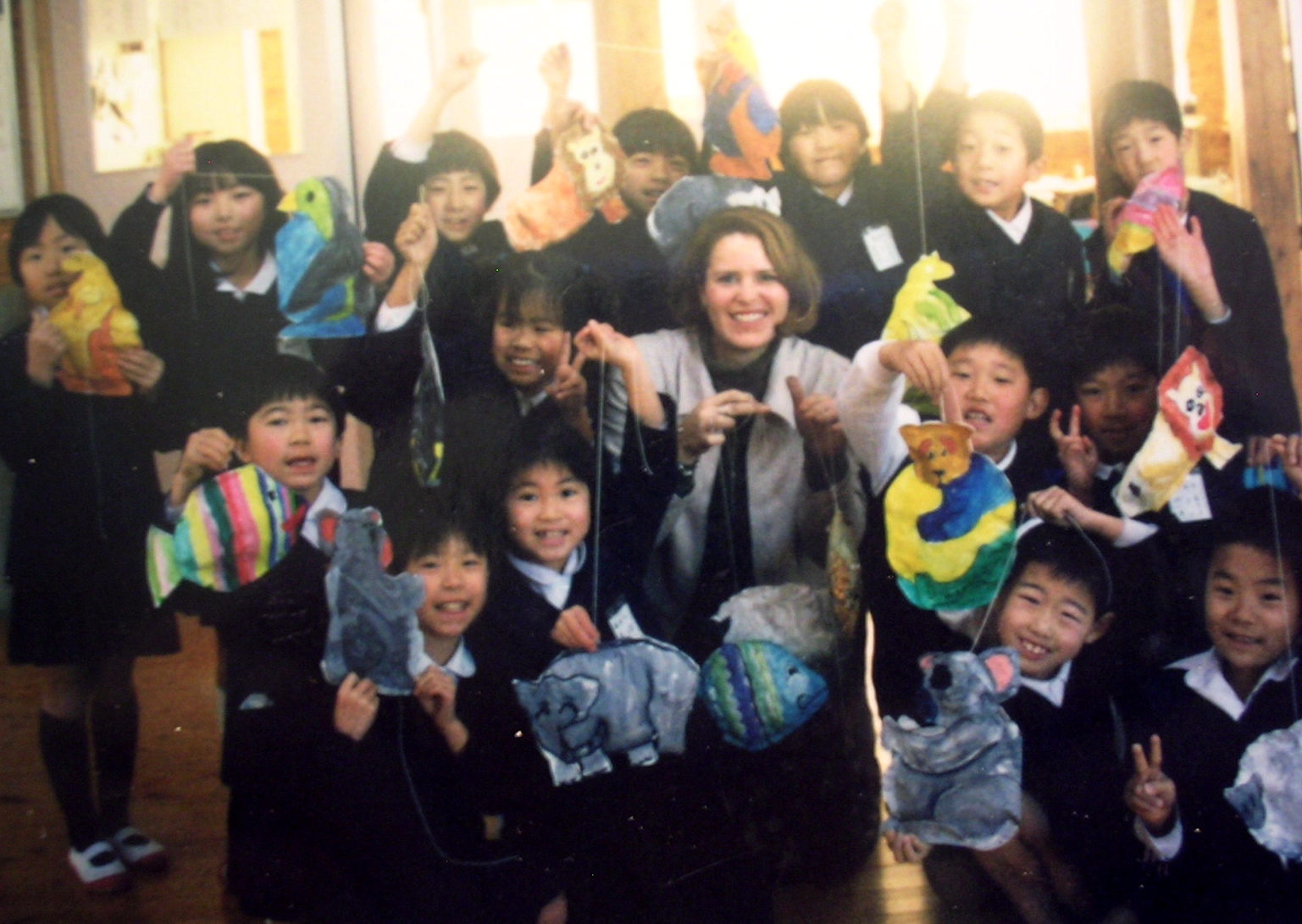 Mural making with Higashi elementary Children
Each child expressed a dream they had on pieces of paper that fit together like a puzzle
Preparing the individually numbers pieces.
Our booth at International Arts Day in Kumamoto
Introducing Mexican piñatas to Japanese children
I made 6 pinatas to bust during the event