Salem Harbor Tapestry $350
Woven and Machine Sewn, Paper quilt collage on Fabric with polymer bead embellished dowel rod hanger 18x24"
12x18 Prints available for $24 including tax
Becca's Bees and Magnolias $ 350
Woven and Machine Sewn, Paper quilt collage on Fabric with polymer bead embellished dowel rod hanger 18x24"
12x18" Prints available $24 including tax
Becca's Blossoms Tapesry
Woven and Machine Sewn, Paper quilt collage on Fabric with polymer bead embellished dowel rod hanger 18x24"
Prints available $24
Becca's Blossoms- Mini Tapestry $50
Woven and Machine Sewn, Paper quilt collage on Fabric with polymer bead embellished dowel rod hanger 12x14"
Salem Cod Mini Tapestry
Woven and Machine Sewn, Paper quilt collage on Fabric with polymer bead embellished dowel rod hanger 12x14"
House of Seven Gables with Salem Arts En Plein Air
Watercolor 9x12" on Hand-marbled paper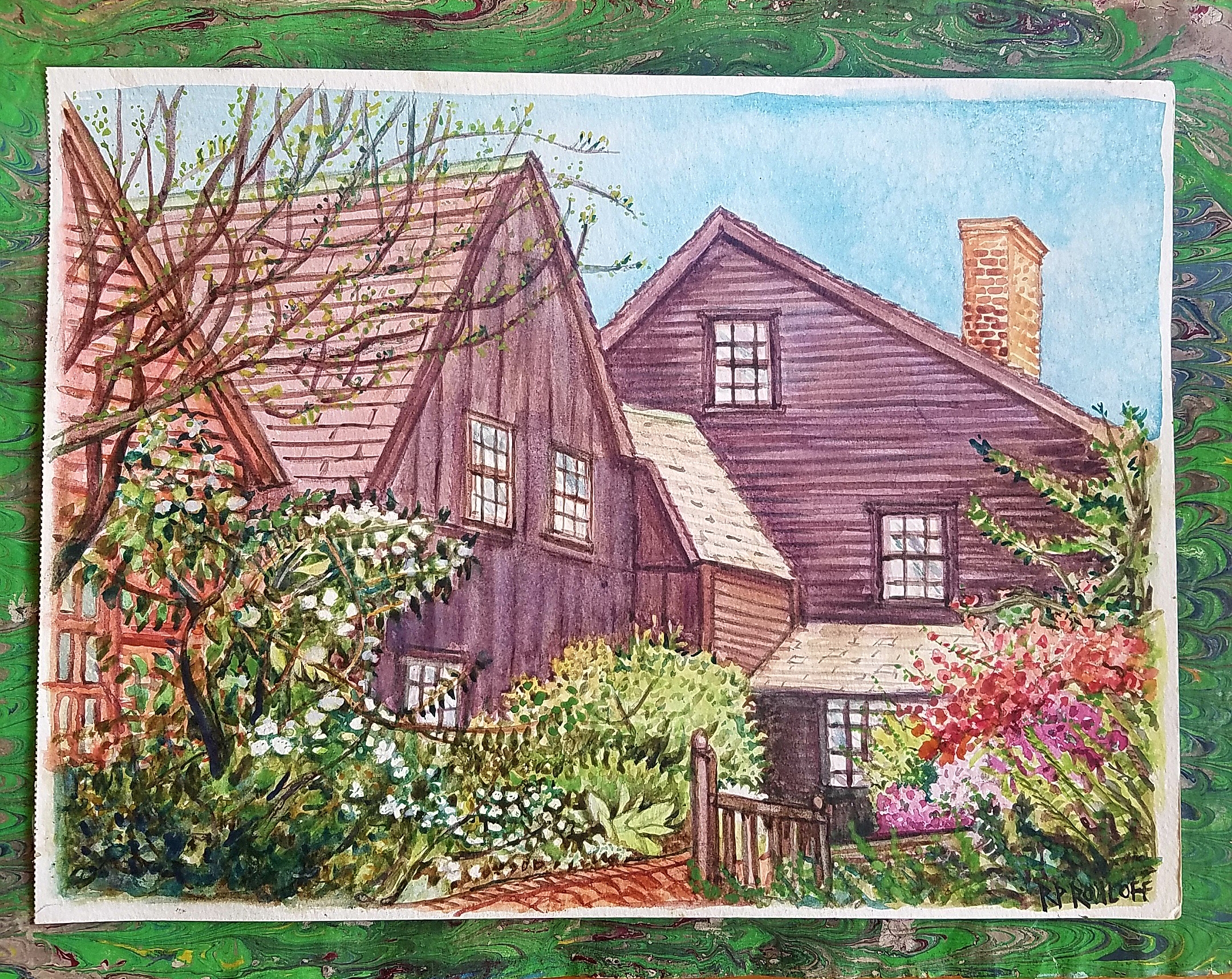 House of 7 Gables day 2: Salem Arts Event
9x12" Watercolor on Hand-marbled paper
The Universal Play Dance
Salem Arts Association, Game On Exhibition, June 2018
Sewn and woven Collage onto paper and fabric 24"x 36"
Polymer Clay Pendents
Polymer Cane work embellished on sterling silver. Personalize on your own leather cord or silver chain.
$24 each including tax
More Polymer Pendents
each $24 including tax
Polymer Clay Earrings
Sterling silver french hooks with plastic protector backs.
$24 each with tax
More Polymer Clay works
each $24, pendant/earring set, $35
Regulated Governance Speak Nasty Little Lies
Piece for Fall Art + design Faculty Show, Collage & Weaving into Acrylic on Canvas 3x4ft.